What are Document Management Systems?
June 03, 2016
Author: Andrew Storm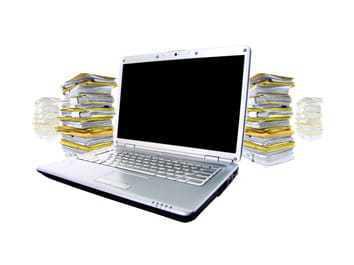 A Document Management System controls and manages an organisations documents and correspondence.
In the 1980's/ 90's a Document Management System was often a paper folder and filing system organised to enable the users to quickly find and retrieve paper documents. Larger and 'document heavy' businesses utilised scanning bureaus to outsource the scanning of their many paper documents because it was faster to scan and find a document electronically than it was to go looking through paper folders.
As the year 2000 approached technology advanced and the scanning of paper documents could be done in house using printing and scanning machines. This is when larger and 'paper heavy' businesses began utilising bulk paper scanning technology such as what is provided by Ferret Software.
During the 2000's people increasingly used emails as the preferred way to communicate and disperse documents and information. In addition, programs such as Microsoft Word and Excel became prominent. Many businesses now required document management systems that controlled not only paper files but also emails, electronic documents and other types of documents relating to their business records. Example business records include Clients, Jobs, Projects, Policies, Legal Matter, Supplier etc.
This is when Ferret Software created Ferret Document Management System which included integration with Outlook and Office for quick filing of documents and emails. Ferret quickly grew to become one of the leading document management systems available.
Below is a screen shot of Ferret Document Management System. Users can see ALL of the documents, email, scanned paper PDF's relating to a record.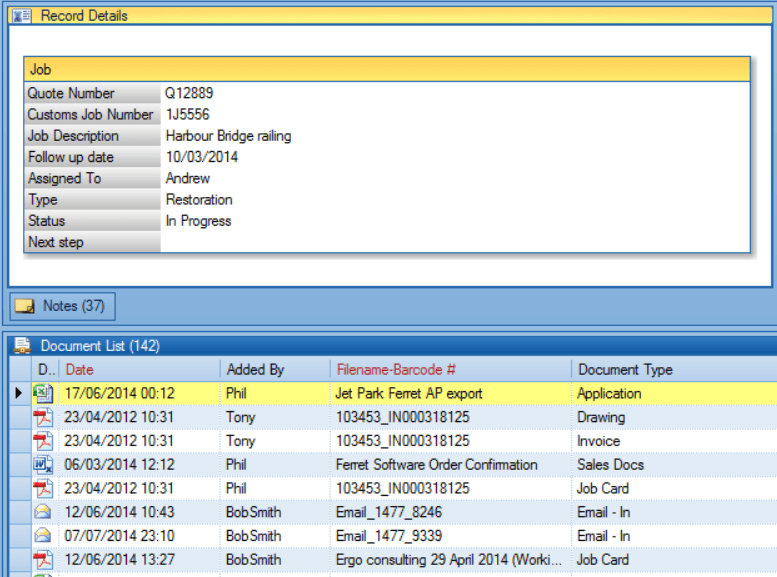 In 2016, Document Management Systems have evolved beyond just filing the email, Electronic Document or scanned PDF. A Document Management System now needs to be tightly integrated with the organisations existing business records, information and processes. This requires synchronisation/integration with other systems such as an ERP, job, finance and legal applications. Ferret Document Management System offers integration options to a growing number of clients.
Some functionality that have become common in Document Management Systems include:
Bulk Paper Scanning
Automated email filing
Document version control
Audit logs
Document security
Email notifications
Search on content
Integration with other systems
While Document Management Systems continue to develop and new technologies are added they still focus primarily on enabling users to find documents and business information quickly via an easy-to-use system.
Make enquiry ▸