Version Control Software How it works
April 03, 2016
Author: Andrew Storm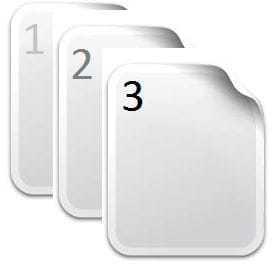 A common workplace document management issue is managing many versions of the same document.
The version control problem can be significant resulting in issues including:
Losing work done on a version
Confusion as to what is the latest version of a document
Unknown if someone else is currently editing a document
Multiple versions of a document saved with incorrect file names
All of these issues create time delays. Staff need to confidently access the correct version of documents – instantly.
Ferret Software Ltd. has resolved the version control issue as well as many other document management issues within Ferret Document Management System.
Ferret Version Control Process
When opening a document (Word or Excel) you are prompted to Check it Out or Read Only.
If Checked Out you can edit it, and other staff can see it has been checked out and cannot edit it.
Once finished editing you Check it back In. All prior versions are saved and there is a detailed log of document changes, who edited it, who opened it and when.

Benefits of Version Control
Improved workplace collaboration - staff can work freely as only one person can edit a document at a time
Storing and opening the latest or past document version with certainty
Improved understanding of the documents history i.e. past history, who edited it/ when
Document backup/ security
If you are interested in improving the way you manage documents and emails including document version control then please contact the team at Ferret Software Ltd. for a no obligation demonstration.
Make enquiry ▸