Reasons regulators prefer Document Archiving Software over paper retention
August 31, 2015
Author: Andrew Storm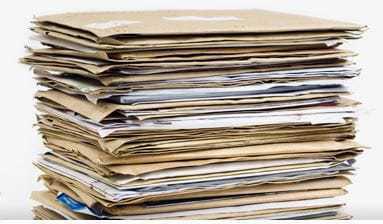 Document Archiving is the process of moving documents into a separate storage place for long-term retention. These documents are often important, needed for future retrieval or required by law to be retained.
Document Archiving Software such as Ferret Document Management System will automate the document archiving process while eliminating the physical storage facility. They do this using bulk scanning technology, document Indexing, document security and advanced document search functionality.
Many businesses inaccurately believe they are required by law to retain paper documents when in fact 'document archiving software' is preferred by regulators.
Reasons regulators prefer Document Archiving Software over paper retention:
Instant electronic access to documents – no searching paper folders/ archives
Each document is electronically indexed, eliminates issues of misfiled documents
Risk of fire or flood damaging documents is eliminated
Assists staff to follow document management policy and procedures
Types of Documents you may be storing in paper archives:
Invoices – Read how to electronically archive your Accounts Payable Invoices – Click here
Customs Documentation – Read legislation and how to electronically archive customs documents here – Click here
Contracts, Job or project files, quality control documentation etc. – Click here
If you would like more information about Document Archiving Software – Click here or call Ferret on 0800 FERRET.T.
Make enquiry ▸