NZ firms have Less Paper but new problems
February 29, 2016
Author: Andrew Storm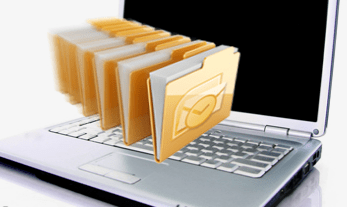 Paper has reduced in NZ businesses over the past decade. However as you move towards a paper free environment new problems are created as electronic documents must be made secure, accessible, sharable and searchable.
The four problems with electronic documents are discussed below:
Secure Electronic Documents:
There are two key elements to ensuring your electronic documents are secure. Firstly you must be confident that the server in which they are stored on is in your control and has adequate security features. Secondly you must ensure that each scanned image, electronic document and email is indexed correctly to ensure it is filed correctly and cannot be easily lost, deleted or misplaced.
Accessible Electronic Documents:
Many businesses will store documents and emails in different places e.g. windows folders, individual email inboxes etc. which means they do not have ONE place to go for all documents and emails. To ensure documents are accessible you need ALL documents and ALL correspondence related to your business record (Client, Project, Job, Supplier, Staff Member etc.) in ONE place on ONE screen where you can review the business record and instantly retrieve the document or email you require.
Sharable Electronic Documents:
Sharing electronic documents is very difficult to manage and control. Any edits to a document should be controlled via a feature called – 'Version Control'. Additionally each time a document is shared, viewed or opened it should be tracked in a document 'log' that cannot be manipulated.
Searchable Electronic Documents:
The key to making electronic documents searchable is firstly to index them correctly when they are stored/ captured. An electronic document or email needs to be stored by a variety of field names to ensure they can be easily searched and found. Additionally documents are very easily found using functionality – "Search on content".
Conclusion
As your business moves away from paper you must ensure you have adequate document management technology to ensure electronic documents are secure, accessible, sharable and searchable. Without document management technologies your problems will increasingly affect your business.
Solution
Ferret Software is a NZ based Document Management and Accounts Payable Automation Software Provider. They have 550+ leading businesses using their technologies. Ferret develop technologies to assist you to go paperless, or If your business is already mostly paperless Ferret offers technologies to ensure your electronic documents are secure, shareable, accessible and searchable.
Please contact Ferret to discuss your business document management – 0800 FERRET or info@ferretsoftware.co.nz.
Or book an in person live demo at your offices.
This article was written by Nick Stuart from Ferret Software Ltd.
Make enquiry ▸