NEW Web Based Support for Customers
June 27, 2013
Author: Andrew Storm
Ferret Software's Customer Support Team use a web-based ticketed support system to assist them to track and deliver excellent customer support. Once registered, all you need to do to submit a ticket is email helpdesk@ferretsoftware.co.nz and it will automatically submit a ticket assigned to your user and send you an email notification. All tickets are continuously monitored by Ferrets Support Team meaning you will receive a quick response.
Once Registered Customers gain access to:
Support Ticketing – Customers can review the status and communications regarding existing and prior support requests
Trouble-shooting – Trouble-shooter wizards guide you through a series of steps in order to diagnose and resolve common problems.
Knowledgebase – Use Quick Search to search through the document library which contains the most recent documentation relating to User Guides, Configuration, Known Issues and Licensing.
If you are a customer and have not yet registered to the Web-Based support system, please register using the link below.
Customers Register Here - http://helpdesk.ferretsoftware.co.nz/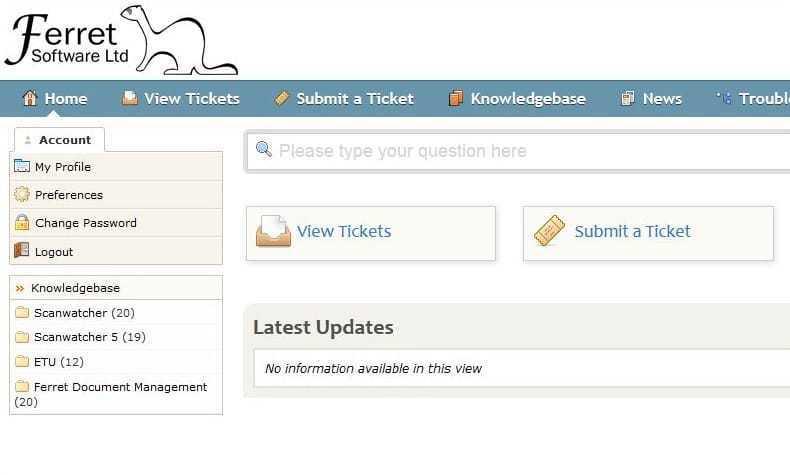 The image above shows the Home Screen of Ferrets Web Based Customer Support System
Make enquiry ▸