Invoice Scanning
March 01, 2015
Author: Andrew Storm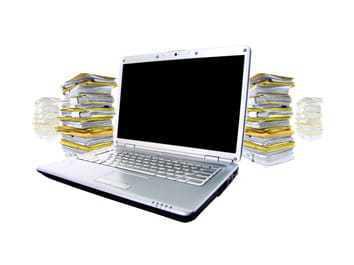 Invoice Scanning Software gives you the ability to bulk scan your Accounts Payable Invoices and electronically index them in an easy-to-use and efficient way. With our Invoice Scanning Software you will confidently be able to eliminate your paper accounts payable filing system allowing you to find any invoice within a few seconds.
The following are the results of a survey conducted with some of our Invoice Scanning Software customers throughout New Zealand, Australia, Asia and Europe.
Reasons to Scan Invoices
Managers can access invoices straight from the finance system's enquiry screens.
Routing electronically for approval and coding.
Internal and External Audit can access invoices without having to visit the sites.
Invoices can be easily retrieved and sent to Government funding bodies upon request.
Supplier queries can be answered easily by anyone who has access to AP enquiries.
Ensure that correct account has been debited as original coding is written on the invoice (our AP goes to bureau who does the data entry and they can mis-enter what was written on the invoice).
Copy of the invoice needed to return goods.
Find supplier's contact details like phone number as we want to get in touch with them again.
Want to reorder from the same supplier and need to know product code(s).
Prove invoice has been paid by checking invoice number etc when supplier questions payment.
Check date invoice was received as it is stamped on the invoice.
Check payment terms on invoice.
Check GST compliance of invoice if questioned.
Check subsequent invoices don't include items already paid for.
Auditors wanting to check transactions.
To verify it is from the right supplier.
To verify it is for right amount for right goods (like the details of items purchased, GST amount, discounts etc.).
To verify that the invoice is addressed to the right person.
We need to have this image as Finance cannot assume the correct goods/service are received at the staff end.
Link the scanned image of your Accounts Payable Invoices directly into your Accounting System using our invoice scanning software. Please contact us for a no obligation consultation.
Make enquiry ▸